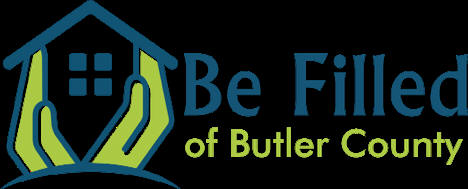 Help one person at a time, and always start with the person nearest you!
-Mother Teresa



Be Filled is a community service ministry of Rose Hill United Methodist Church to help those living in Butler County who are facing hardships, such as victims of natural disasters, families living below the poverty line, or those families considered to be "at risk".

Be Filled provides help to these families by distributing needed food, hygiene products, and essential household items at no cost.

NO income verification required.

How can I help?

There are many volunteer and donation opportunities at

Be Filled. Here are some key areas where we need volunteers: • Transporting donated goods to storage facility • Sort and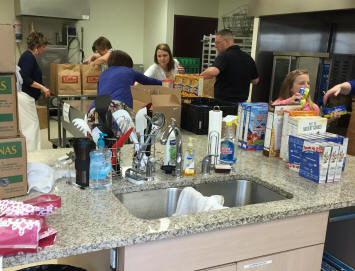 shelve donations • Repair appliances and furniture • Distribution, at the church, of donated materials on 1st Monday of each month from 5:00-6:30 pm • Delivery of items to individuals without transportation • Cash and in kind donations always accepted and appreciated

Household items collected:

Household Goods: Housewares, bedding, pillows, blankets, towels, measuring cups and spoons, can openers, tableware, dishes, cooking pots and pans, glassware, towels, washcloths, and toiletry items. All items must be in good usable condition. Furniture: Dressers, sofas, living room chairs, twin, full and queen beds, dining tables and chairs. All items must be in good usable condition.

Food & hygiene items collected: Spaghetti Sauce & Diapers - any size, Noodles, Cans of vegetables, Laundry Detergent, Boxes of cereal! Toothbrushes &Toothpaste, Hamburger Helper, Feminine Pads, Peanut Butter, Toilet Paper, Jelly, Shampoo/Soap, Bags of Rice, Baby Wipes, Cans of Ravioli/Pasta, Deodorant, Macaroni & Cheese, Baby Wash/Lotion, Ramen Noodles, Razors, Cans of Tuna/Chicken, Shaving Cream.

Donations accepted at the Rose Hill United Methodist Church, 19551 SW Butler Road, Rose Hill, Kansas, Monday through Thursday, 9:00 am to 4:00 pm.

Distribution of food and hygiene items occurs on the 1st Monday of each month from 5:00 to 6:30 pm at the Rose Hill UMC.

Delivery arrangements can be made for individuals without transportation. Distribution of household items will be by appointment only.

For questions please call the church office at 776-2212 or 208-6551.